We invite you to join our institution to transform yourself into accomplished educators.
Dr. Pooja Birwatkar
I/C Principal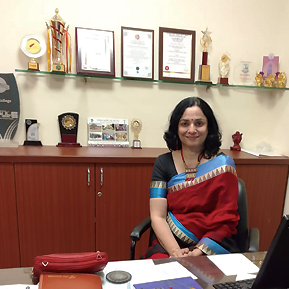 Welcome to K J Somaiya College of Education, a constituent college of Somaiya Vidyavihar University.
"Innovation is the unrelenting drive to break the status quo and develop anew where few have dared to go. We believe everyone can innovate. KJSCED gives you a platform to innovate"
Our sprawling green campus offers a world class infrastructure and invigorating learning environments. We are global in reach yet strive to magnify the richness of our culture, have a dynamic and holistic approach, and cater to diverse learners by offering rich array of academic disciplines and experiences designed to meet the international educational demands.
This is a place where budding teachers, teacher educators, researchers and aspiring leaders engage with knowledge enabling environments, contemplate on decisions, dialogue and reflect on practices and policies. Our vibrant learning environments craft holistic meaningful experiences which go a long way in constructively contributing to progressive societies. We prepare students to play the roles of catalyst by empowering them with the knowledge and skills that allows them to bring in revolution in educational sphere.
We strongly advocate that teachers are torch bearers of meaningful educational changes and credit them to be architects of transformations. Our under graduate program Bachelor of Education (B.Ed.) equips the prospective teachers with latest trends in pedagogy, develops in them professionalism, perfects their teaching skills and commitment for lifelong learning.
Our Post Graduate Program, Master of Education (M.Ed.) is full time intensive course which integrates educational theory and practice. We prepare teacher educators who diversify into roles of academicians, leaders, coordinators and researchers.
The Doctor of Philosophy (Ph.D.) aims at empowering researchers to conduct ground breaking inter and multi-disciplinary researches which immensely inform and impact educational practices and policies.
The 2 diploma programs – Post Graduate Diploma in Educational Management (PGDEM) and Post Graduate Diploma in Educational Leadership (PGDEL) are designed to equip academicians with latest operational trends relevant to management, administration and leadership. It enables the personnel's engaged with education to evolve as leaders and examine educational sets ups in context of managerial and administrative concepts and practices
Our new offering Masters of Art (M.A) in Educational Management and Leadership is crafted on the premise that educational institutions owing to their rich diverse student populations need transformational leaders. This program will prepare effective leaders for system-level leadership roles in school districts, non-profit organizations, government agencies, and beyond. They will be change agent to usher innovations and lead towards intuitional growth.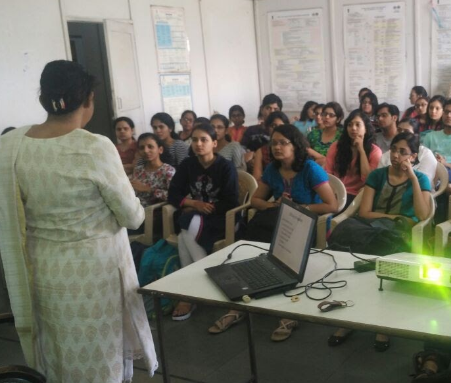 We are offering integrated B.Ed/M.Ed program aligned with National Education Policy 2020 having multiple exit and entry options.
We invite you to explore K J Somaiya College of Education and the many opportunities it offers as it prepares you to be the ones who exists to make a difference.