We invite you to join our institution to transform yourself into accomplished educators.
Dr Hema Bhadawkar
I/C Principal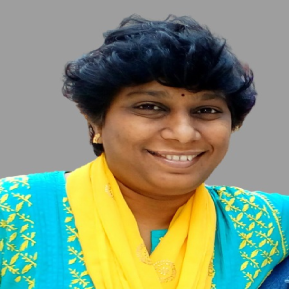 Welcome to K J Somaiya College of Education a constitutent part of Somaiya Vidyavihar University. I am honored to serve as the I/C Principal of the institution and I would like to share with you what our institution has to offer you.
"Innovation is the unrelenting drive to break the status quo and develop anew where few have dared to go. We believe everyone can innovate. KJSCED gives you a platform to innovate"
We have been witnessing the need for leaders in all spheres in today's contemporary world. Leaders who can tackle the pressures of digital world and contribute to Quality Education. We take great pride in offering an education program that provides a platform to create impact focussed program where the students learn to practice innovation in classrooms.
Our programs Bachelor of Education (B.Ed.), Master of Education (M.Ed.), Post Graduate Diploma in Management of Education (PGDME), Doctor of Philosophy (Ph.D.) aim at preparing exceptional leaders & researchers who could provide innovative solutions to classroom problems. The programs go beyond the pedagogical skills and theories and aim at creating teachers who are humanistic, multicultural and humane in their outlook.
We prepare students to play the roles of catalyst by empowering them with the right knowledge and skills that allows them to bring in transformation in educational sphere. Our under graduate program equips the prospective teachers latest trends in pedagogy and develop professionalism and commitment for lifelong learning. Our post graduate programs encourage students to conduct pioneering research, and contribute to the field of knowledge. We assure you that at our institution you will be geared to face the technology driven classrooms. We are proud to say that amidst the pandemic our vision has enabled us to move ahead with strength and optimism.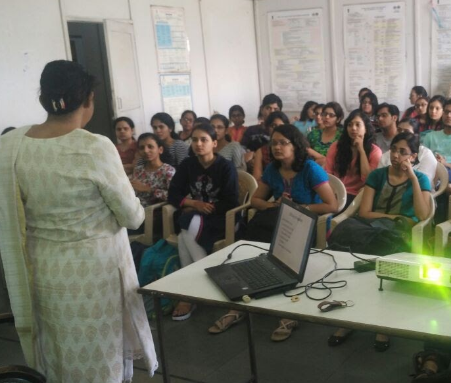 As a constituent college of Somaiya Vidyavihar University, we aim to put the vision forth so as to take up real-world challenges in academic sphere and enable the students to become change makers. We invite you to explore K J Somaiya College of Education and the many opportunities it offers as it prepares you to be a leader who exists to make a difference.